Sonoma County | Local Weather | Local Maps | Local News | Quake Report
Select any of the above links to find out more about the Sonoma County area.
Welcome
---
Rick O'Brien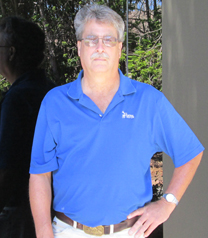 Hi,
My name is Rick O'Brien and I have been a resident of Sonoma County, specifically Sebastopol, since 1961. My parents, Dick and Barbara O'Brien, moved me, my brother and sister to an eight acre mini-ranch just south of Sebastopol. They started two businesses requiring the whole family to manage, which consisted of a Christmas Tree Farm and a Swim Center. My father obtained his Real Estate license in 1969 and two years to the day became a real estate broker. His business thrived in Sebastopol and throughout Sonoma County. My brother and I assisted our father in all aspects of real estate except actual contract writing. From this point on I adopted his work ethic, which is, "to be honest and fair with all people".

I know Sonoma County well and I specialize in the following properties: Residential, Commercial, Income Properties and land. So with this in mind, just click the "Contact" button and lets get started working toward your real estate success.